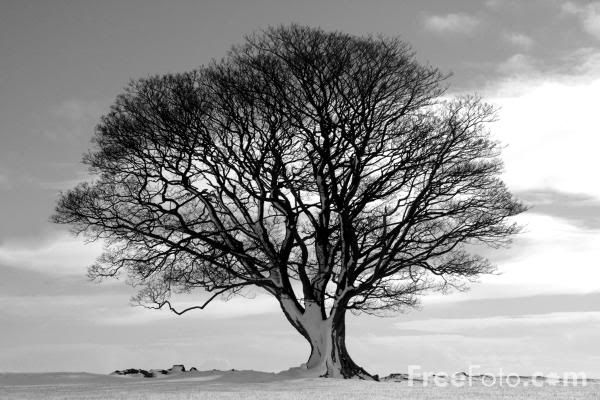 Happy birthday from 20,000 leagues under the sea
Official Google Blog 
It wasn't very difficult for something to spark my imagination when I was a child—whether it was a pile of leaves or a couch of stackable cushions, just about anything could jump-start my creativity.
Restaurant.com: $25 Gift Certificates for $2
Cincinnati Cents 
Restaurant.com currently has their gift certificates 80% off. When you use the code LOVE at check-out, a $25 gift certificate will only cost $2!
Biden floats plan for $53 billion high-speed rail network
Cityscapes
Vice President Joe Biden on Wednesday unveiled the Obama administration's six-year, $53 billion plan for a national network of high-speed rail lines.
Buffalo, New York: Moderate Muslim who beheaded his wife guilty of 2nd degree murder
Jihad Watch
Notice how this miserable human being compares himself to Nelson Mandela and Gandhi. Also, toward the end of this video, he suggests that prosecutors are "anti-Muslim and Islamophobic" — watch at 5:06: BUFFALO, NY – The jury in the Muzzammil …
Little Darth Vader, Max Page, Meets the Real Darth Vader, James Earl Jones
OK! Magazine – The First for Celebrity News
Six-year-old Max Page, who played the adorable little Darth Vader in the most-talked about Super Bowl commercial by Volkswagen, met James Earl Jones, the legendary voice of the real Darth Vader from Star Wars, in NYC last night!
The Darkness 2 Announced; Features "Quad-Wielding" Gameplay
G4 TV – TheFeed
2K Games revealed today that it will release The Darkness II, the sequel to 2007′s comic book adaptation about a mobster imbued with demonic superpowers, this fall for PlayStation 3, Xbox 360, and PC.
Bad news: Centrist group collapses after party is captured by ideological extremists
Hot Air » Top Picks 
No, not the Republican Party. The Democratic Leadership Council, the iconic centrist organization of the Clinton years, is out of money and could close its doors as soon as next week, a person familiar with the plans said Monday.
Mandatory Arabic Classes Planned For Some Texas Schools
The Huffington Post | Full News Feed
A Texas school district is planning to make classes in Arabic and Arab culture mandatory for students in some schools. Two Schools in the Mansfield Independent School District will incorporate Arabic culture into every aspect of the curriculum.
About Egypt: Vague, vaguer, vaguest
GetReligion 
Events in Egypt roll on and, of course, journalists and diplomats are all trying to figure out what is up with the Muslim Brotherhood and it's potential role in the new secular or Islamic state of Egypt.
Theater review: 'Spider-Man: Turn Off the Dark' at Foxwoods Theatre
Culture Monster 
Well, it turns out there is a valid reason the producers of "Spider-Man: Turn Off the Dark" have been keeping critics at bay. Julie Taymor's $65-million, accident-prone production, featuring an erratic score by U2′s Bono and The Edge, is a …
Britney Spears "Hold It Against Me" & 'Femme Fatale' Dates
Backseat Cuddler
Britney Spears announced on twitter that the video for "Hold It Against Me" will premiere on February 17th. Feb. 17th…9:56 PM…MTV….
Government Investigation Finds No Electronic Flaw In Toyotas
Yeshiva World News
A lengthy investigation by NASA into last year's Toyota Motor Corp. recalls found that engine electronics played no role in incidents of sudden, unintended acceleration of its cars, US officials said Tuesday.
Meet Samir Barai: The Deaf Hedge Fund Manager Who Will Be Charged With Insider Trading Today (C)
Business Insider 
One of the managers who is alleged to be charged today is former Citi hedge-fund manager Samir Barai, according to WSJ. He runs an eponymous New York-based firm called Barai Capital.
Halle Berry Feels Like Her Daughter is Black
Showbiz Spy – celebrity news, rumors & gossip 
HALLE Berry considers her daughter to be "black". The Oscar-winning actress – who has a white mother and an African American father – doesn't want to put any labels on Nahla but considers her child's heritage to be African American, even …
Fed's Lacker sees distinct improvement in outlook
MarketWatch.com – MarketPulse
WASHINGTON (MarketWatch) — There has been a distinct improvement in the economic outlook since the Federal Reserve launched its $600 billion bond buying program last November, said Jeffrey Lacker, the president of the Richmond Federal Reserve on Tuesday.
Here's Live Action's press release with the video and partial transcript. Here's part of the transcript: Pimp: Could we even sign off as guardians?
© 2011, GarysWorld USA. All rights reserved.