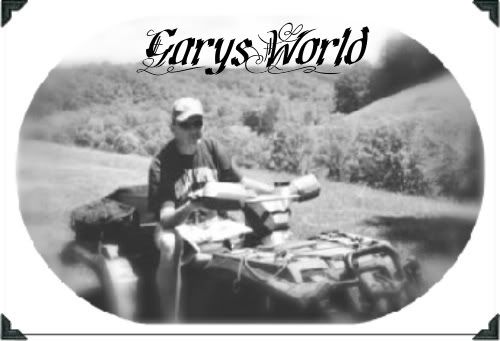 GARY'S PERSONAL TOP INTERNET PICKS TODAY
California-based E-Poll Market Research collected the data from 1,100 individuals who took its survey
Casey Anthony is the "Most Hated Person in America"
Fifty-three percent (53%) of the poll-takers claimed to be aware of Anthony and 94% said they disliked her.
Anthony, accused -and acquitted- in the death of 2-year-old daughter Caylee Marie, was followed by reality TV stars Spencer Pratt (#2 with 88% dislike) and Nadya "Octomom" Suleman (#3 with 87% dislike).
The #4 "Most Hated Person in the US" is O.J. Simpson, who also underwent a controversial murder acquittal like Anthony. Another reality television personality, Jon Gosselin, came in at #5.
Completing the Top 10 list are Levi Johnston (#6), Jesse James (#7), Paris Hilton (#8), Heidi Fleiss (#9), and Howard Stern (#10).
PGA Championship Golf Leaderboard and Results
Entrepreneurship: Nothing to Lose and Everything to Gain
Did Mark Cuban Predict The Market Crash?
Woman mauled by chimp shows new face in first photo
Feds Find Young Children Working Strawberry Farms
Yahoo! News: Odd news, offbeat news and weird happenings
Contact lost with hypersonic glider after launch
Test of hypersonic aircraft fails over Pacific Ocean
Ex-Minnesota Vikings coach Brad Childress rips Randy Moss
Official Google Blog: Games in Google+: fun that fits your schedule
Lose The Spare Tire With Just Two Exercises
State report finds Casey Anthony 'responsible' for daughter's death
Download Badges | Clever Girls Collective
Police affidavit: 'I deserved to get shot,' Dougherty sister tells FBI
The Best and Worst Candidates Can Hope for in the Iowa Debate
No chance to counter offer to Steve Smith
Tennessee Titans will make Chris Johnson highest-paid RB, GM Mike Reinfeldt says
The Evolution of Steve Jobs' Clothing
© 2011, GarysWorld USA. All rights reserved.