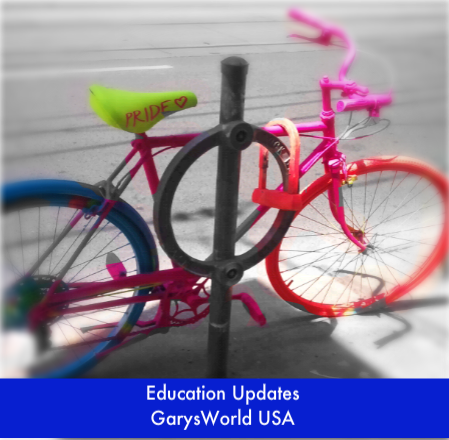 As he has barnstormed the country to promote the American Jobs Act, President Obama has made the case that spending money now will pay off later for the United States' global productivity and competitiveness. And one of the biggest investments he is proposing comes in education.
By Jeff Richardson, Fairbanks Daily News-Miner
FAIRBANKS, Alaska — An 8.5 percent pay increase approved Friday for University of Alaska President Pat Gamble was part of a long-term plan to make his salary more competitive, the chairman of the UA Board of Regents said Tuesday.
FL: Florida needs to do more to curb student loan default rates
By Editorial Board, The Sun-Sentinel (South Florida)
Gov. Rick Scott and state legislators are pondering big changes in higher education, including limits on tenure for professors at public universities. But there's another issue that's begging for attention: the rising rate of student loan defaults at universities and colleges in Florida.
HI: Court rejects HSTA request to scuttle new contract
By Staff, Honolulu Star-Bulletin
The state Supreme Court has rejected a request by the Hawaii State Teachers Association to compel the Hawaii Labor Relations Board to provide teachers with immediate relief from a new contract imposed by the state.
IN: Indiana ready to say good riddance to No Child Left Behind
By Staff, Evansville Courier and Press
The state of Indiana plans to move quickly to see if it can achieve a waiver from the federal No Child Left Behind Act accountability rules. Good. We hope the state's bid to rely entirely on state accountability guidelines is successful.
LA: Another try over colleges
By Editorial Board, The Advocate (Baton Rouge)
The formation of yet another commission on the future of higher education marks another stage in the seemingly endless disputes over state colleges.
MA: State seeks tighter grip on special-ed programs
By Michael Rezendes, The Boston Globe
The state Board of Elementary and Secondary Education approved a series of recommendations yesterday aimed at tightening control over the state's 30 educational collaboratives, the scandal-rocked network of local public agencies that provide educational services to more than 8,000 disabled children.
MA: Mass. will seek 'No Child' waiver
By James Vaznis, The Boston Globe
Massachusetts is joining a growing number of states in seeking a waiver from an unpopular provision of the federal No Child Left Behind Act that has cast hundreds of schools in a harsh light, a top state education official announced yesterday.
MT: University of Montana sets record for fall enrollment
By Staff, Missoulian
Total headcount enrollment at the University of Montana has set another record by about 30 this fall. According to the UM Registrar's Office, autumn semester enrollment stands at 15,669, which is 27 more than the previous record set a year ago.
NH: NH House panel working on school aid amendment
By The Associated Press, Foster's Daily Democrat (Dover)
New Hampshire's House is again trying to write a constitutional amendment to shift control over school funding from the courts to the Legislature.
OH: Bill to expand school vouchers draws flak
By Catherine Candisky, The Columbus Dispatch
Public schools are stepping up efforts to derail previously obscure legislation that could divert millions of dollars from taxpayer-funded schools to private and parochial ones.
SD: Fewer enroll at S.D. universities
By Steve Young, Argus Leader (Sioux Falls)
Higher education officials reported a slight decline in the number of students at South Dakota's six public universities this year, a reality blamed in part on budget cuts but also one they say isn't particularly disconcerting.
TX: Texas tax give-back to oil companies set to further drain school budget
By Patrick Michels, Colorado Independent
Public school districts in Texas as in Colorado this year have filed suit to stop the cash-strapped state from raiding the education budget. Coloradans will be interested in the latest developments in the Lone Star state. A proposed series of tax credits for the oil industry would drain even more funds from the schools there.
US: Students' knowledge of civil rights history has deteriorated, study finds
By Sam Dillon, The New York Times
When Julian Bond, the former Georgia lawmaker and civil rights activist, turned to teaching two decades ago, he often quizzed his college students to gauge their awareness of the civil rights movement. He did not want to underestimate their grasp of the topic or talk down to them, he said.
© 2011, GarysWorld USA. All rights reserved.